What's On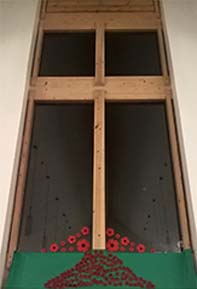 A number of Church groups and External groups use the church building. Please see our timetable below for further details.
Our multifunctional church building consists of a Large Hall (seats 120), small hall (seats 80, but can be split into two rooms), a small room (seats 20), general office, kitchen and large Foyer area.
In addition to the above our church can be hired for one off events i.e. birthday parties, weddings, funerals etc. Please contact us for further information about hiring our church. (we are an unlicensed premises so alcohol is normally prohibited at parties.)
Sunday
Smartkids - Sunday School (ages 3+)
We meet every Sunday at 11:00 am (Term Time). We enjoy family all-age worship in the main church on Communion Sunday but on other weeks we go off to our own space where we explore various themes of everyday life and link them with Christian faith.
Tuesday
Community Gardening Group
Saturday
Community Gardening Group